Avignon Ceramic has successfully renewed his ISO9001 & EN9100 certifications
This summer, we have successfully renewed our ISO9001 & EN 9100 certifications for design, manufacturing and sales of injected and 3D printed ceramic cores. Both certifications now expires in 2024.
Avignon Ceramic has been selected by the governmental econommic recovery plan "France Relance".
From march 2020, we have been facing a sanitary and economic crisis that we have never seen before. "France Relance" is aiming at reinforcing competitivity and resilience of French industry by supporting production tools modernization, digital transformation and environmental performance.
Avignon Ceramic will benefit from "France Relance" program. This fund will support us in our investment plan on materials and equipments needed to produce very large ceramic cores for investment casting.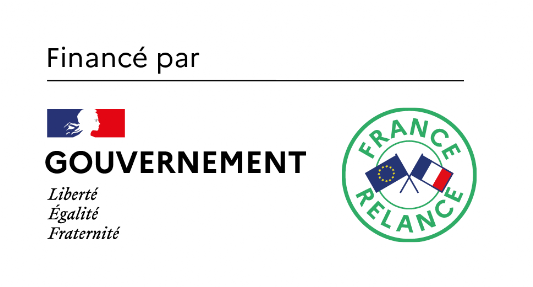 2021, January 15th
A new partnership is born in 3D printing ceramics for Investment casting between Avignon Ceramic and 3DCeram Sinto
3DCeram Sinto, a turnkey provider of solutions for the additive manufacturing of ceramics, with over 15 years experience in 3D printing and machine sales using stereolithography,
and
Avignon Ceramic, supplier for over 30 years of investment casting for the largest aviation engine manufacturers as well as the world's leading precision foundries,
join forces to create United 3D-Cores (U3DC), with the aim to provide the precision foundry industry with proven solutions in both the production of 3D printed ceramic cores and to offer a complete printing solution (machine, materials and process).
Launching U3DC, is the answer to the expectations of the player of the precision foundry, founders and cores manufacturers, of a partner able to propose a turnkey solution. This new service proposed by U3DC ranges from the definition of raw materials, depending on the alloy chosen and the casting mode, to the realization of test cores to validate the process at the foundry.
3DCeram-Sinto and Avignon Ceramic, with their respective experience and expertise, will support customers wishing to integrate 3D into the various stages of the process, as well as carry out tests to integrate this new printing technology.
Together, we will meet the challenges of the future of precision foundry.
Rolls-Royce Global Aerospace Supplier Conference (Berlin)
Rolls-Royce awarded Avignon Ceramic for his Best New Supplier