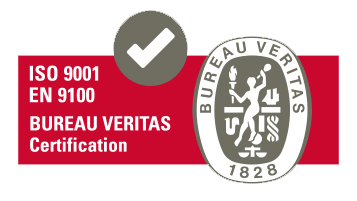 Satisfying our customers and improving our performances are our main targets.
In this way, Avignon Ceramic implemented a quality policy which was certified ISO9001:2000 by BVQI in March 2003 for ceramic activity, and then extended to wax activity in 2006.
This certification has been renewed in 2021 with ISO9001:2015 version.
En 2009, Avignon Ceramic gets the aerospace certification
EN9100:2003
which has been renewed in 2021 with
EN9100:2018
version.